Hiking in the Land of Enchantment
I was concerned upon my first step out of the Motel 6 in Grants on May 13. Would my latest pair of new and wider shoes acquired at Beales Clothing Store meet the demands of the CDT? New Balance 409 shoes look like they are meant for pedestrian city walkers, not thru hikers! Mt. Taylor, 11,300 feet, was the challenge on May 14, so those shoes were tested right away.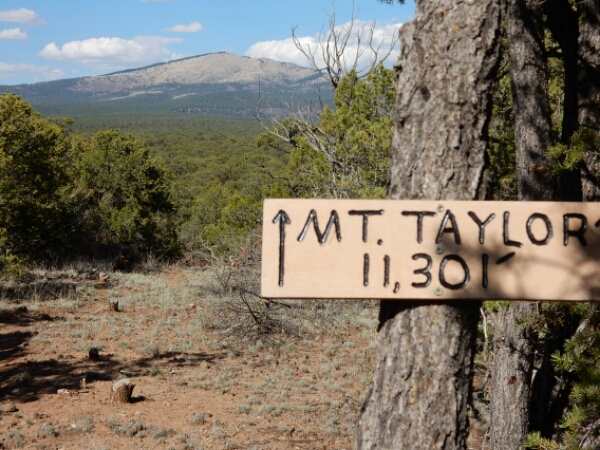 I managed to locate my fellow hikers at a spring-side camp by voice: the voice of Allgood carries well even in a mountainside forest, and I was greated by nine CDT hikers, including the Portland Mafia group which always manages to get far ahead of me. Same with the summit day: I was the last to reach the top of Mt. Taylor, but it was worth it. Reaching the highest point so far on my journey, wearing $45 white walkers on my feet, deserved a group celebration.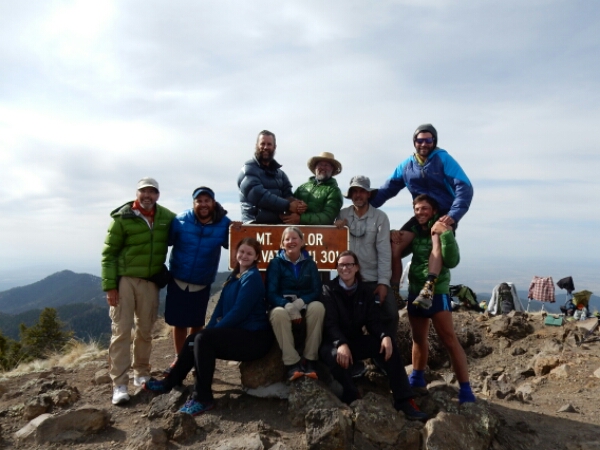 Those first two days, while ascending nearly 6000 feet, wore me out. The shoes were a distraction because they were not yet broken in. With 108 miles to hike in 5+ days to Grants, I did the math. After the day of the Mt Taylor summit, I would need to hike 74 miles in 3 days and maybe part of a fourth day. I asked myself, "when will my real trail legs assert themselves and get me bigger miles?"
On the 3rd day out of Grants I hiked 24 miles with Zorro, Emma, Simone and PegLeg along a mostly flat route to the top of a Mesa with a great view of the valley we would cross the next morning. The sunset scenery there was nice, but those views did not predict the visual treats and trail magic that awaited us the next day!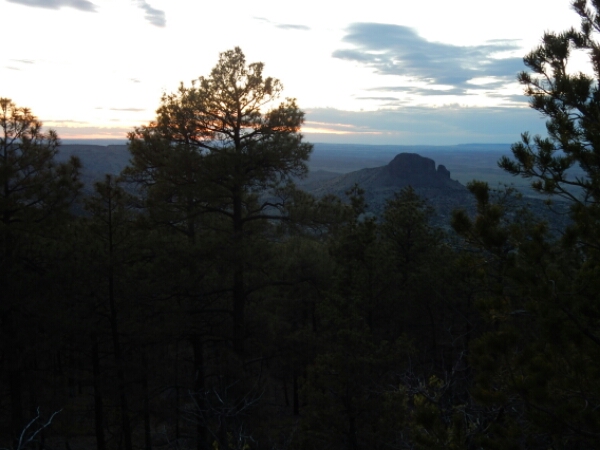 Only photos can describe what I considered the iconic Land of Enchantment which this state is known for.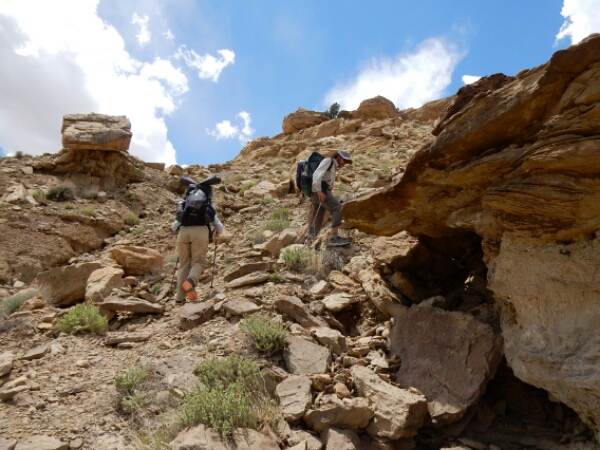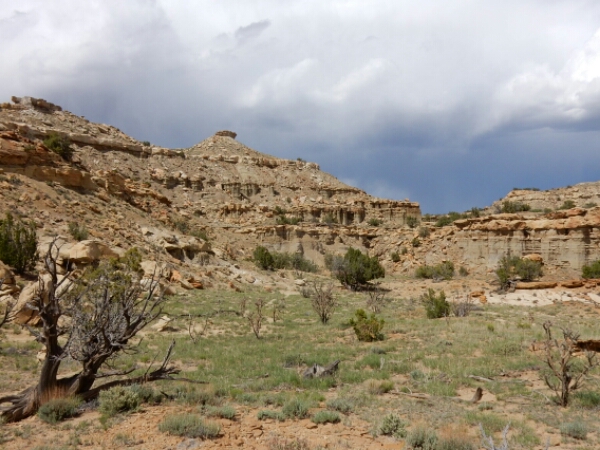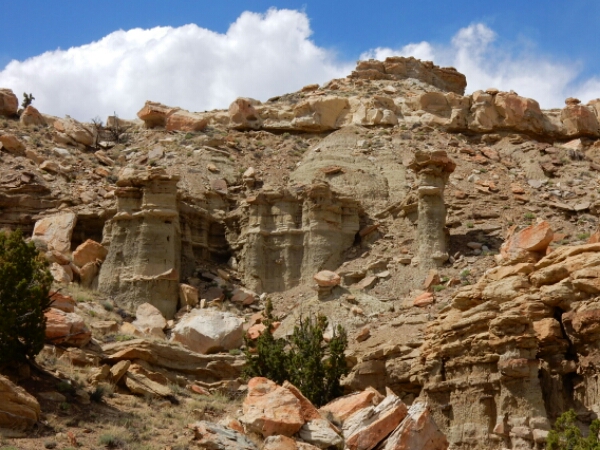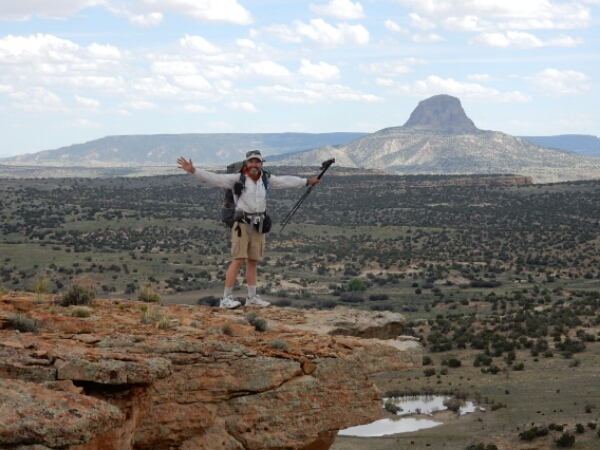 The Trujillo family, who leave water at a cache near a CDT highway crossing, invited us to have a campfire dinner of grilled sandwiches! Their generosity was another example of the kindness extended to me and my fellow hikers in the first month of this five month journey!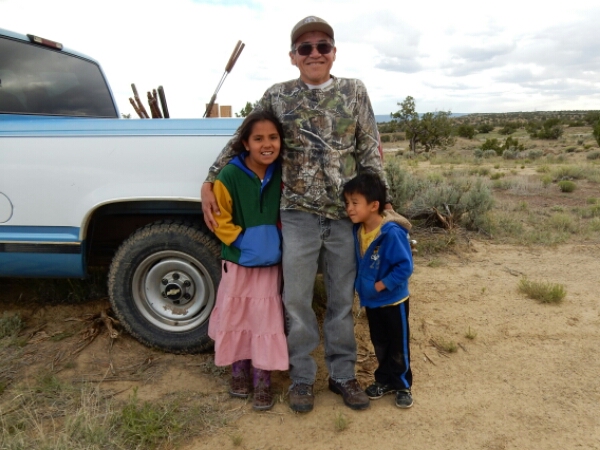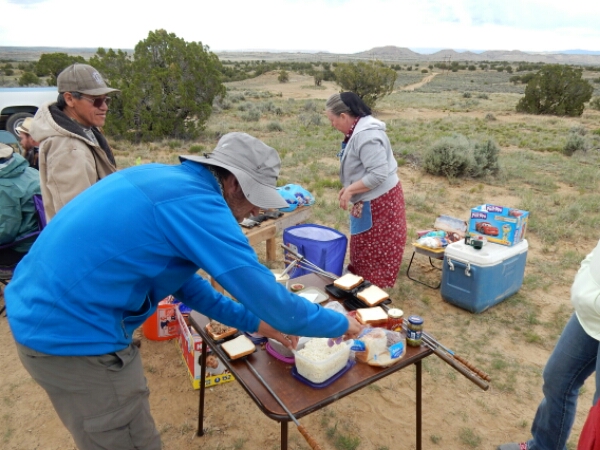 As I woke and packed up my gear on May 17, I felt well nourished from the fantastic dinner. My pack was lighter because most of the food was consumed over the previous four days, and Cuba was just 32 miles away. Should I go for it? Yes, it was time to challenge myself. I had previously assumed I could average 25 miles per day in this section to Cuba, but Mt Taylor had taken a lot out of me, and I was far behind the 25 mile per day goal.
I was methodical. A 15 minute breakfast break at 9 am was followed by a 30 minute lunch break and another 15 minute break at 3 pm. I checked my progress often using the GPS unit to indicate accumulated miles followed by simple math. Was I averaging 2.3 miles per hour, including rest stops? If so, I could arrive at the motel in Cuba by 8:30 pm. Sometimes, with hours of time to think, this is my process on a long distance hike; the analyst in my, at work on the CDT. Crazy, I realize, but it is my crazy out here.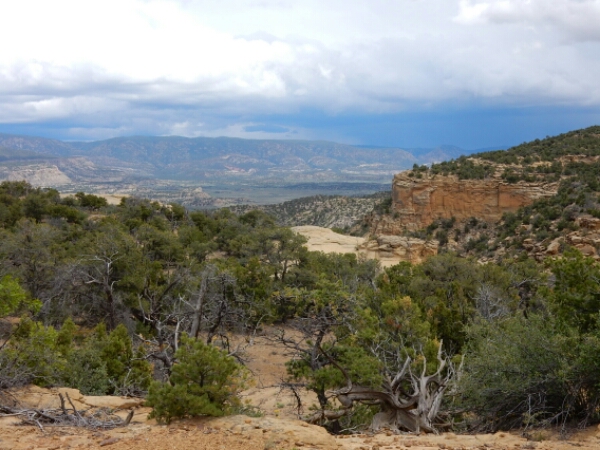 In my quantitative state I did not ignore the enchanting cliffs that the trail ascended and descended along the Mesa route of the CDT. This is my first experience hiking New Mexico, and I am impressed!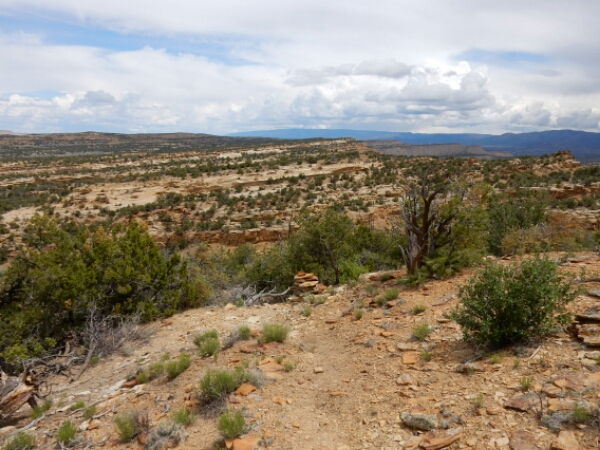 I did hike all 32 miles to Cuba, and a 8:40 pm check-in after a rain sprinkled highway walk in the evening darkness lifted my confidence as a relatively old thru-hiker: 32 at 62! And those $45 white clunkers on my feet? No worries!
It is worth noting this section of trail leading through the Mesa into Cuba was impeccably built and marked with cairns and blazes. A elderly woman named Winona noticed me shopping for trail food in Cuba and asked about my hike. She told me of a local man, Dr. Richard Kozell, who volunteers his time to help build the trail. Apparently he is widely recognized for his work on the CDT, another act of trail magic in the Land of Enchantment. It is a privilege to walk on this pathway.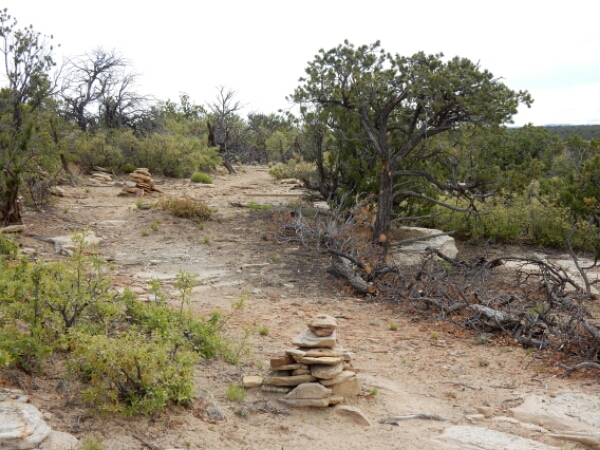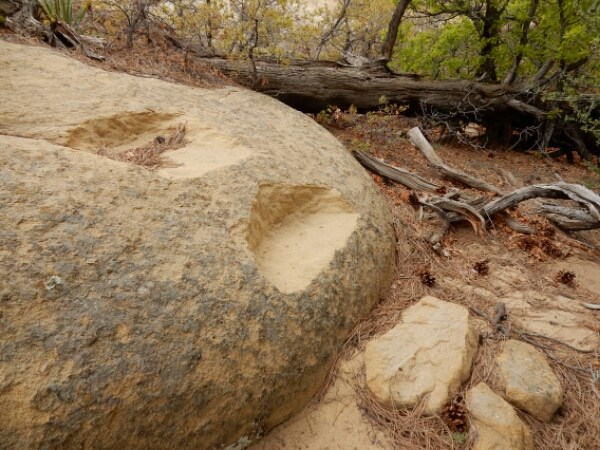 The Stats, of course:
Day 26, May 13: 17 miles
Day 27, May 14: 17 miles
Day 28, May 15: 24 miles
Day 29, May 16: 18 miles
Day 30, May 17: 32 miles
Total for this section: 108 miles, 12,400 feet of ascent.