I left Pagosa Springs on June 11 after two days of welcome zeros. But I did not feel mentally ready to go back to the CDT, and instead wanted to stay another day in wonderful Pagosa Springs after taking care of town chores. The result was an unsettled mind state. And I believe this contributed to forgetting to pack my headlamp in my backpack. I hiked just 4 miles on June 11, and that was all I could handle, and discovering I had no normal way to illuminate the dark night made my unsettled feeling even worse.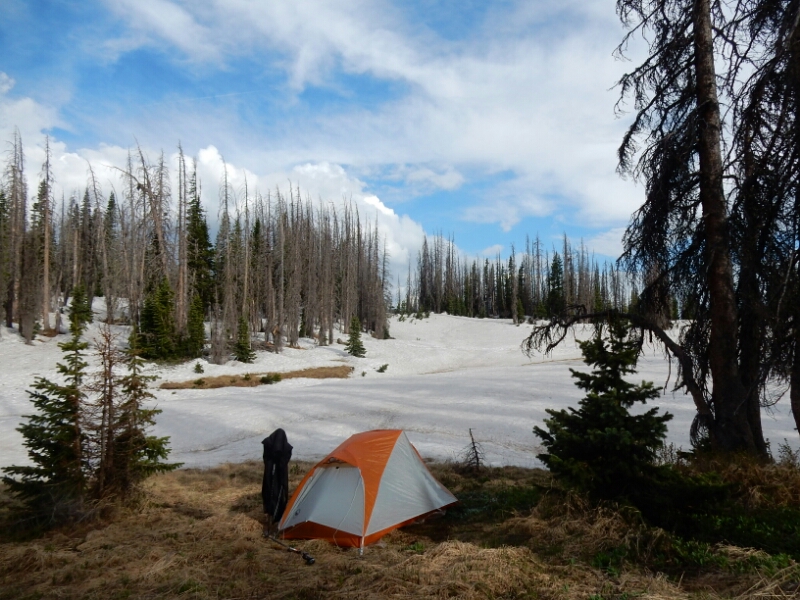 I had decided to hike the Creede cutoff route, which avoids the full length of the South San Juan mountains and instead follows two river valleys after leaving the CDT 14 miles north of Wolf Creek Pass. The shorter route meant I had only three dark nights to get through.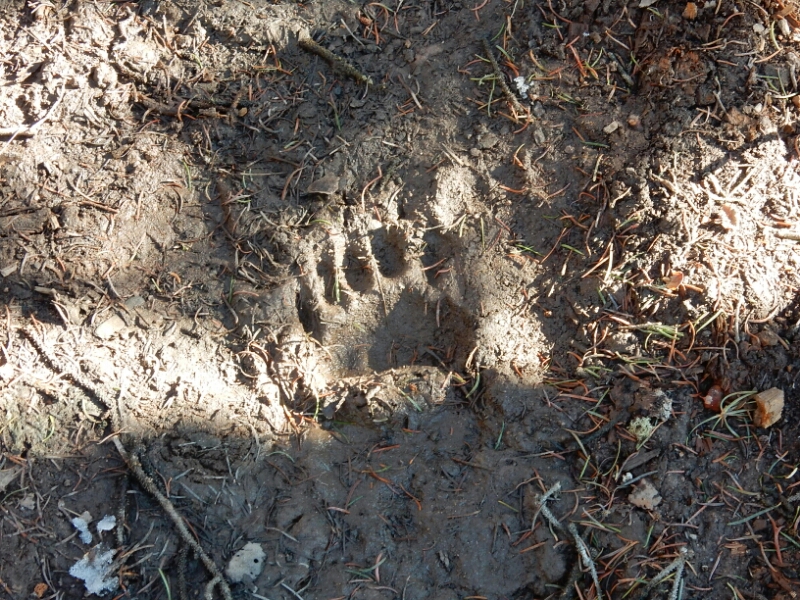 I made the choice of the Creede cutoff because my pace while carrying or using the snowshoes was less than I expected. Any other CDT hikers I might have joined would prefer to cover more miles per day. Keep in mind I would have carried NINE days of food leaving Wolf Creek Pass along with the snow gear. Instead, I had just four days of food and my snowshoes were in the mail heading to Portland. I feel my choice was best from a safety standpoint, and I am confident it was the best path for me.
Aside from the nighttime darkness in my tent, I enjoyed this section. There was plenty of snow on the first 14 miles of the shorter route, but the previous hikers' footprints left in the snow made navigation easy, although I consulted my GPS unit and maps constantly.
I hiked the first 14 miles of this section in September 2015 as part of a 90 mile section hike between Wolf Creek Pass and Silverton. It was at Archeleta Lake where I checked my text messages and learned of my brother Jim's illness, later diagnosed as lymphoma. On that late summer day I hiked up the switchbacks above the lake with a heavy heart and concern for Jim. On June 12, about eight months later I returned to a mostly frozen Archeleta Lake with the happy news that Jim's treatments were successful and he is doing great.
And despite my earlier apprehension with the 1,000 foot traverse on what could have been an icy ascent, the conditions were wonderful!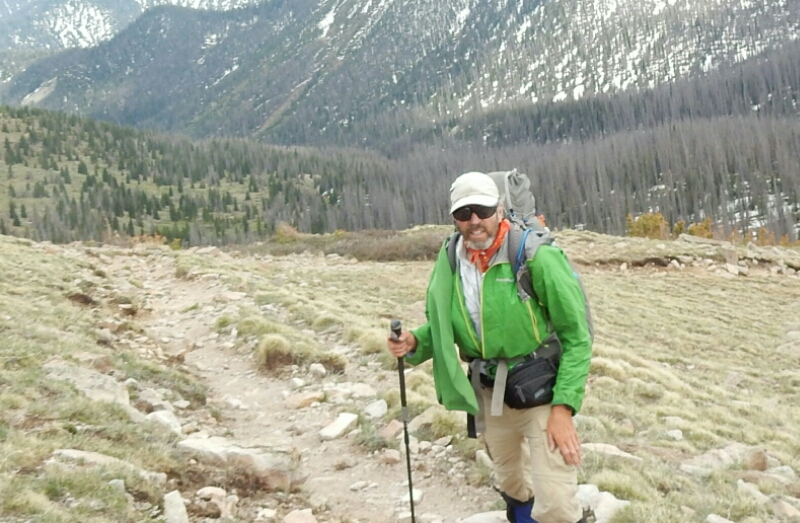 The photos of Archeleta Lake and the other places I passed through on the way to Creede speak for themselves. Best of all, I have a headlamp again!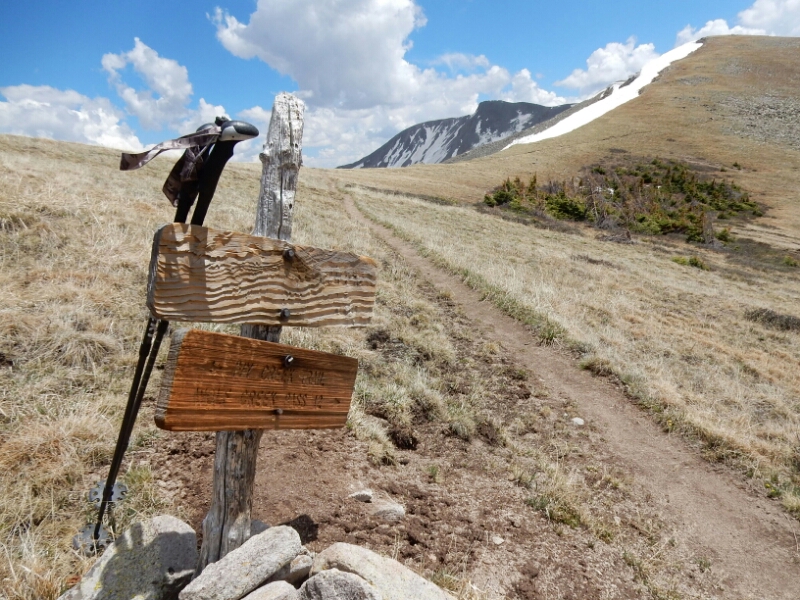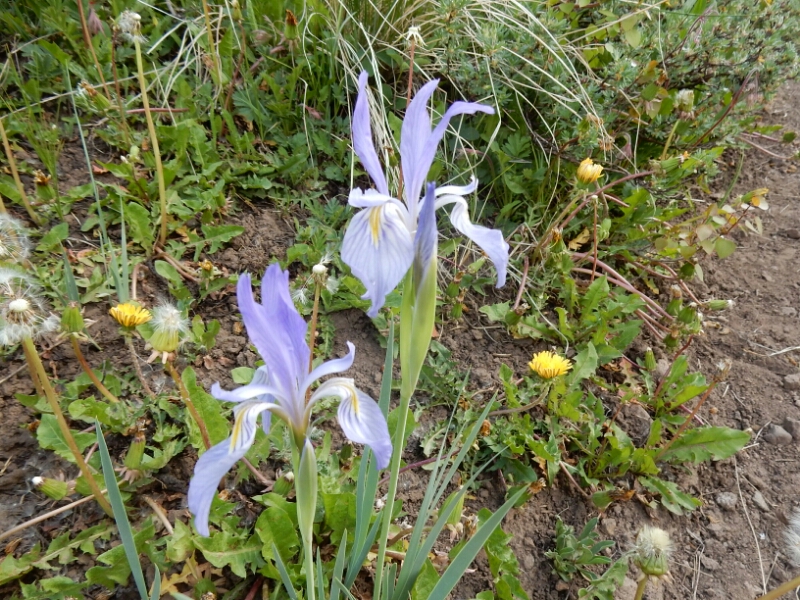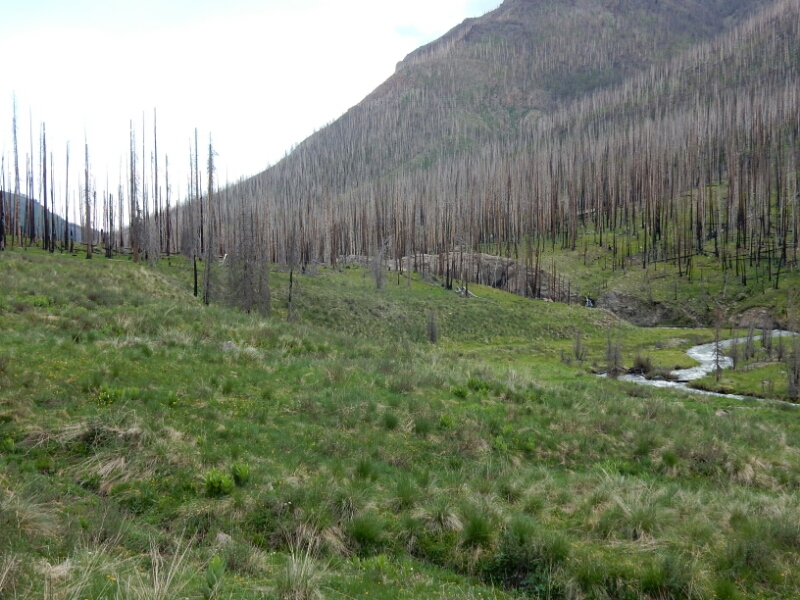 Link to my InReach tracking map (see where I have hiked, updated hourly): https://share.delorme.com/RogerCarpenter
The stats:
Day 55, June 11: 4 miles; Gain 1130' / Loss -680.
Day 56, June 12; 12 miles; G 2570' / L -2910
Day 57, June 13; 17 miles; G 2690' / L -3200
Day 58, June 14; 9 miles; G 290' / L-1920
Highest elevation: 12550' on Day 56 (above Archeleta Lake)
Total miles to date: 761 (27% completed)