For me, hiking the CDT is not it.  Instead, having my lovely wife, Cindy, in my life is the dream worth living!  Her contributions to this 2,800 mile journey are immeasurable.  Cindy is home providing my logistical support and taking care of everything at home.  In fact, the choice to hike the trail in 2016 (rather than wait for retirement a few years from now) was Cindy's idea.  And a great idea!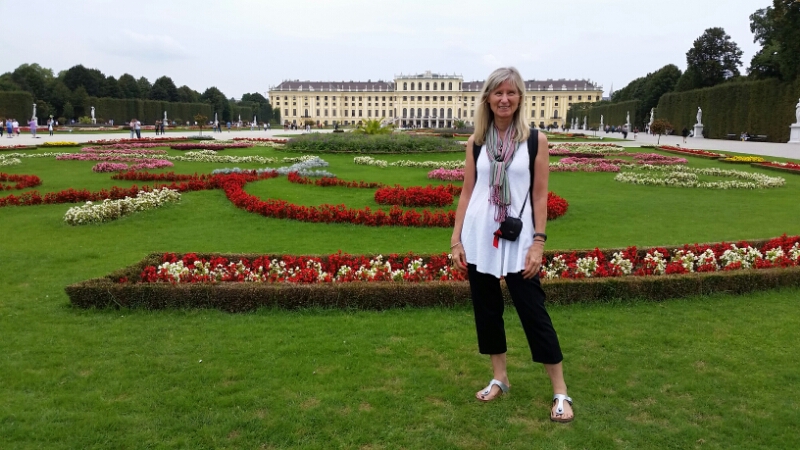 Above: Cindy in Vienna
Cindy other contributions to my journey are significant.  Some of my key gear items were gifts to me (GPS, trekking poles, tent used in Colorado, jacket, sweater).  Cindy is mailing supply boxes to my stops along the route, sometimes adding delicious treats, going to stores for additional items I need shipped, and reading my InReach messages from camp each evening (for assurance I am still alive…yes, it is very nice knowing someone at home is concerned about me).  Best of all, I eat Cindy's delicious homemade granola every morning on the trail.  Her granola is my favorite food on the CDT! 
Aside from Cindy's support while I am on this adventure, let me just say that I "married up" to someone smarter and more thoughtful than I am.  Hiking the CDT is just an adventure…marrying Cindy in 2008 was the best decision.
On July 6 Cindy and I will celebrate our eight year wedding anniversary, although we will be miles apart and "camped" at vastly different elevations (Cindy at 470 feet above sea level in Portland; me at 12000 feet in the Rocky Mountains).  We will have a reunion on July 8, when Cindy comes to Colorado to meet me at Berthoud Pass near Winter Park.  I can't wait!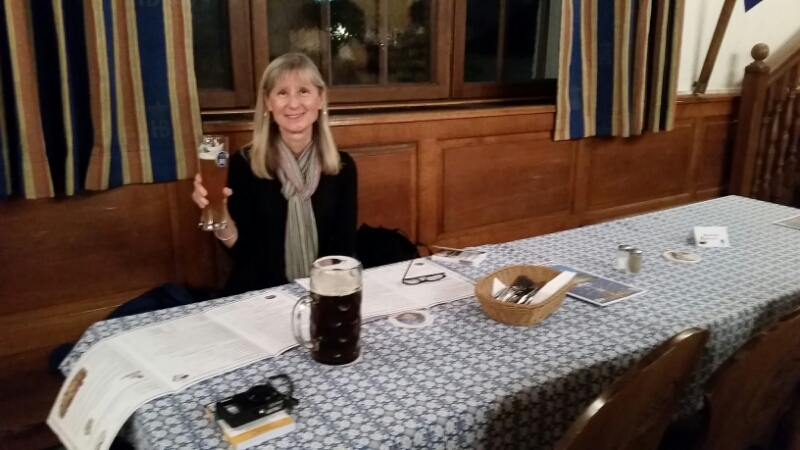 Above: Cindy in Munich
Link to my InReach tracking map (see where I have hiked, updated hLourly): https://share.delorme.com/RogerCarpenter