BACK TO THE MOUNTAINS, THE WIND RIVER RANGE!
I was happy to trade the hot, windy sagebrush land of the Great Divide Basin for the mountains. I have been told by other CDT hikers the Wind Rivers were a pleasant surprise.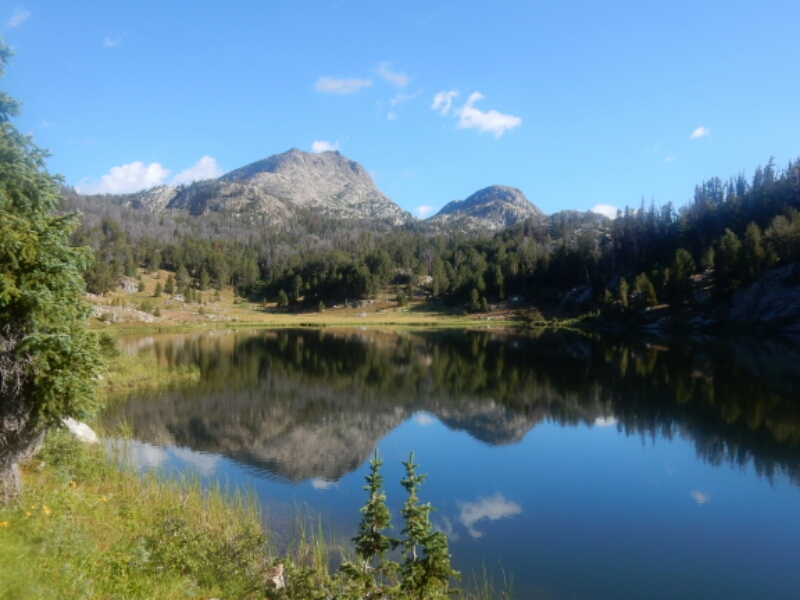 The CDT initially goes through cow country, but eventually reaches higher, more spectacular lakes and views of the peaks. On the morning I first entered the mountains a couple driving to their fishing spot told me I was entering grizzly country. I implemented precautions such as not cooking and eating in or near my tent. I also hung my food in a tree each of the three nights which I assumed their was risk of grizzly bear. I did not see a bear, but the wildlife I did view were less risky: the largest antelope herd I have seen on the CDT.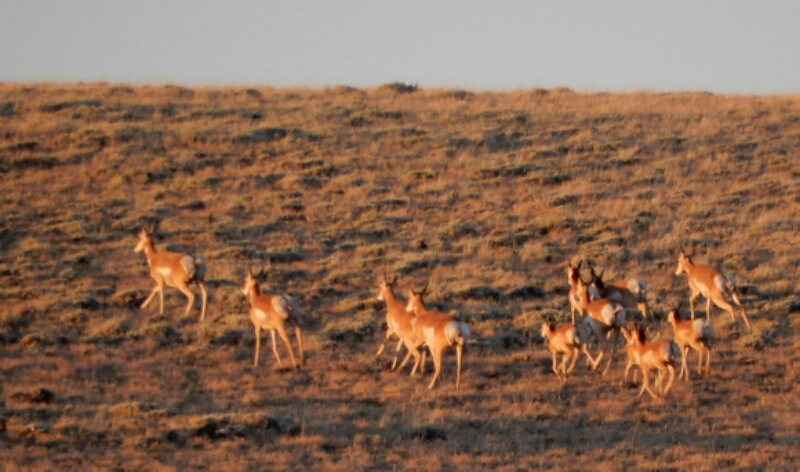 A cow moose that was not shy at all.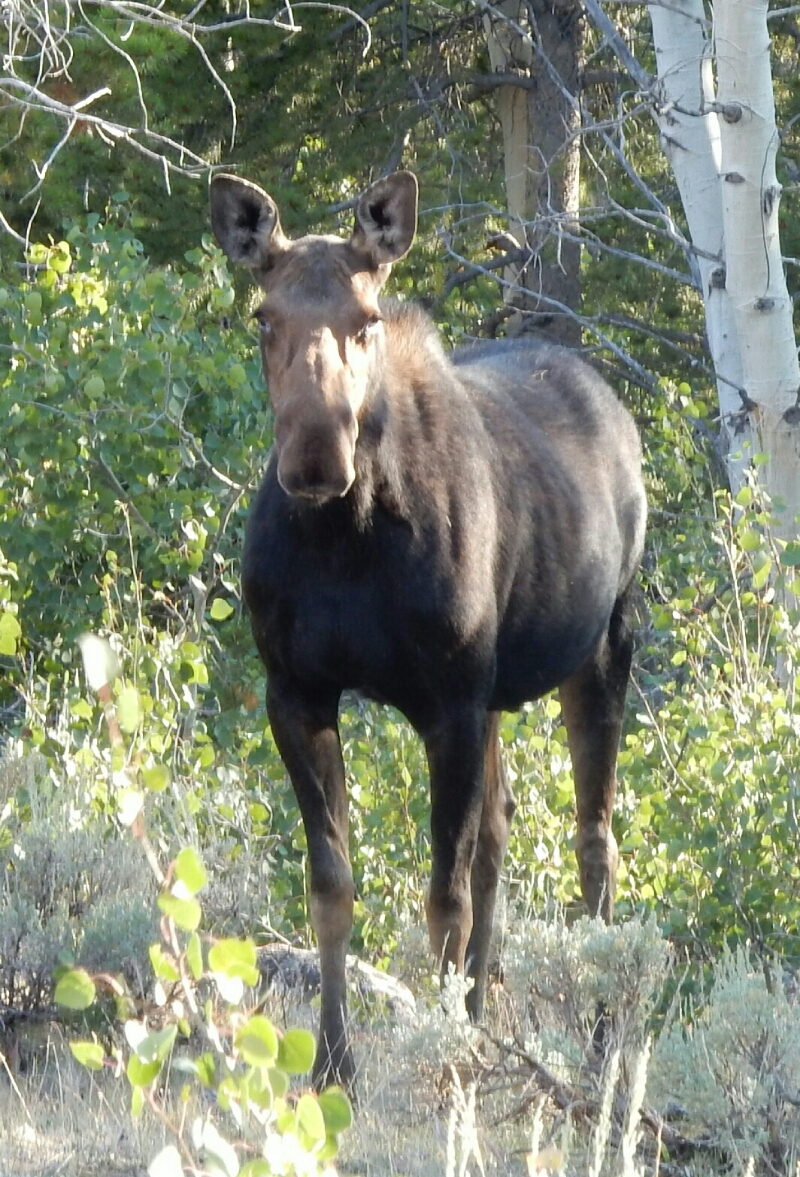 A sandhill crane.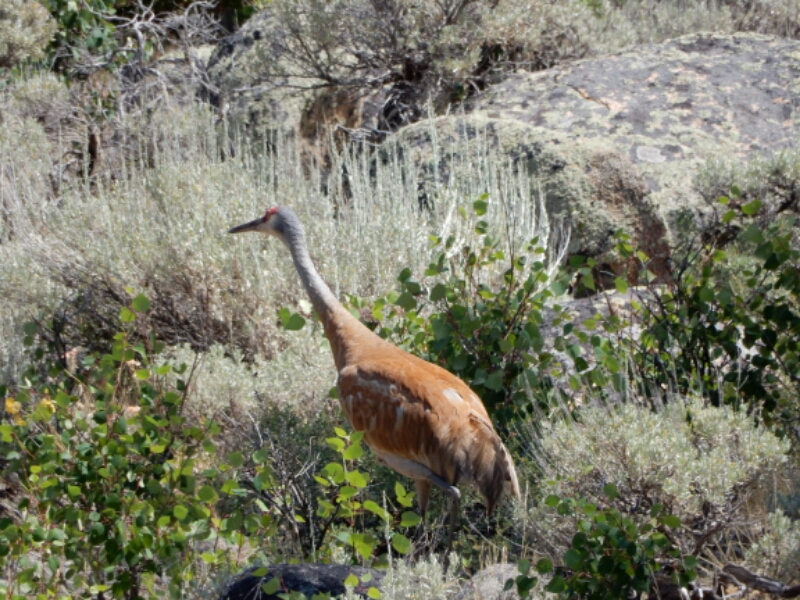 A falcon that buzzed me a few times, probably to keep me far away from a nest of baby falcons.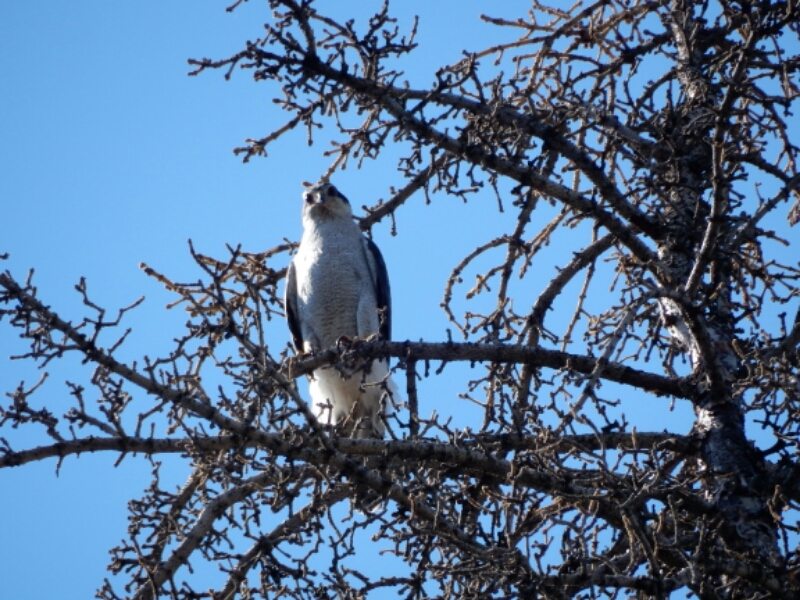 And finally, a mountain that left scary looking tracks, near my camp, but I did not see this cat unfortunately.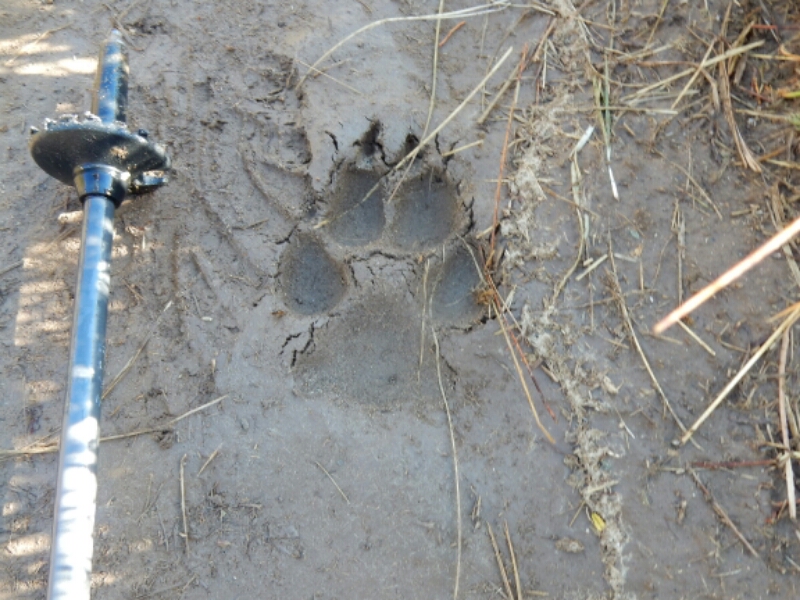 This is definitely wild country, but the trail there proved to be fairly challenging for me and my injured knee. I was frustrated at the lack of energy and miles hiked in this section. On August 7 I hiked a very nice 23 miles, perhaps aided by two long thunder showers that motivated me to walk more and rest less. And the nighttime lightning show was spectacular!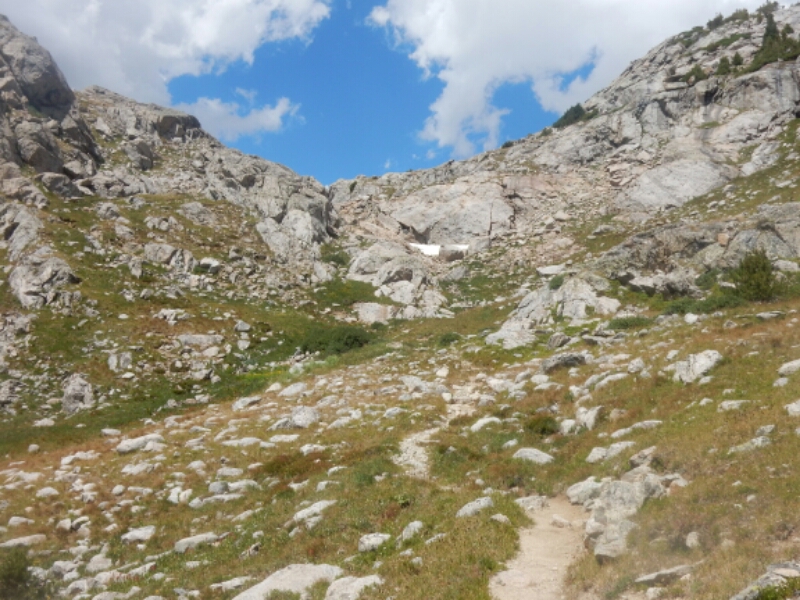 Ascents like the one above bogged me down on my way to the Elkhart Park trailhead. I felt sluggish and failed to reach the trailhead and a ride to Pinedale the evenings of August 8. Instead I made camp 6 mile from the trailhead and arrived in Pinedale hungry and thirsty on August 9.
I have hiked 1588 CDT miles so far. But now I am more interested in how many miles remain to reach Canada. From Pinedale that number is 1082, which means my thru-hike is 59% complete.
This has been a hard hike, and with over 1000 miles remaining on a painful knee I hope good karma leads me to Canada before the snows come. GREG IN WILD HIKES ON!