365 MILES TO GO, FALL COLORS, AND GREAT WEATHER AHEAD. During the four days I hiked between Anaconda and Macdonald Pass & Helena I felt great and enjoyed being on trail (and not roads) again. It was a mellow 79 miles of hiking with sunny days and cold, crisp nights in lodgepole pine forests and grassy meadows.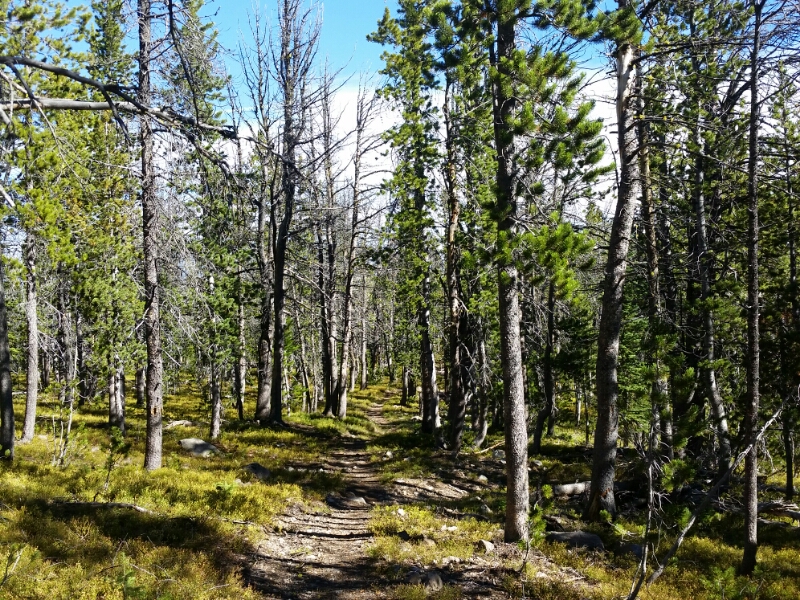 Those days fueled my optimism for the three weeks ahead whrn I will be hiking through the Scapegoat Wilderness, Bob Marshall Wilderness and Glacier National Park.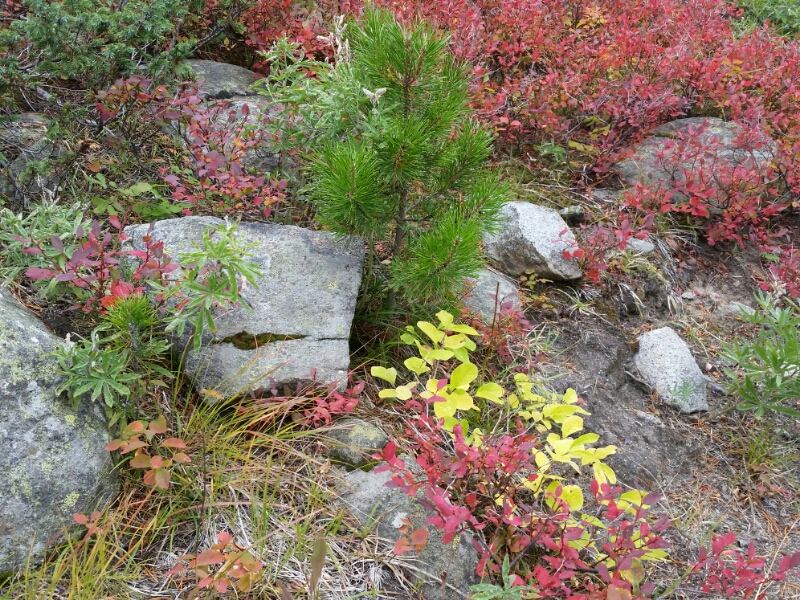 Above: when I saw this my first thought was, "fall colors are in fashion now on the CDT"!
The weather can change and dump snow, rain, and cold between now and when I reach Canada. My lovely wife Cindy shipped my winter gear to Helena: Big Agnes free standing tent, warm gloves and warmer layers to wear on cold days. I have new footwear, too. I am ready for whatever autumn weather will blow my way.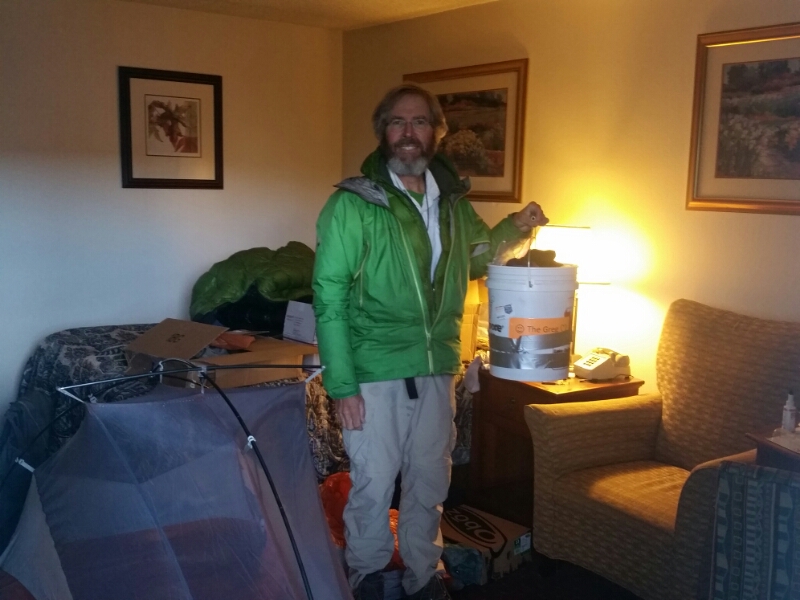 Above: the motel gear explosion while re-gearing to winter mode.
The next supply stop is the Benchmark Wilderness Ranch, 125 trail miles away. I don't know if I will be able to post an update from there, but I will definitely post updates from Glacier National Park.
GREG IN WILD HIKES ON!