THE CDT JOURNEY IS COMPLETED!
On October 3 at 1:30 pm I hiked to the US/Canada border at Chief Mountain with fellow thru-hikers Petr Kosek (Footprint), Olga Kubankova (Stormrunner), both from Czech Republic. My lovely wife and caring, unwavering supporter Cindy Kleinegger (Snake Maiden) met us for the final three miles!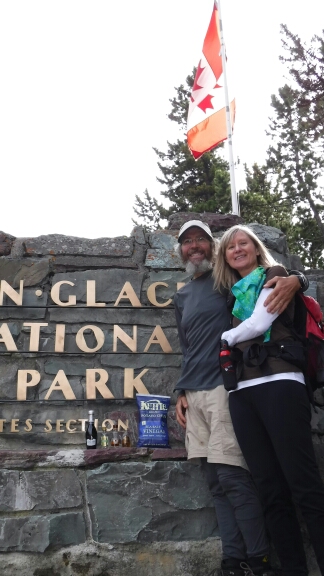 We enjoyed six amazing days hiking the CDT in Glacier National Park, blessed with sunny weather most of final 95 miles.